How's Your Gasoline?
Your taking the boat for the first time this season and the last thing you want to happen is for it to not start. Even worse, you get out on the water and the engine dies. So you get it towed back to the dock and find out your fuel is bad. It's a common story, but not this year because you are going to protect your fuel and your engine by using Biobor EB. It is a specifically formulated additive for gasoline and ethanol fuel blends which helps combat the negative effects of ethanol in fuel tanks and engines while increasing engine performance, efficiency and fuel stability.
ETHANOL IS THE PROBLEM
Ethanol is extremely corrosive and can be detrimental to your engine if not properly blended with the gasoline in your fuel tank. Over time water condensates are pulled up into your fuel by the ethanol. Once there is enough water, it becomes heavier than the fuel and settles to the bottom of the tank, dragging the ethanol with it. Referred to as phase separation, it causes your engine to burn substandard, low octane fuel and it there is enough water, the ethanol/water mixture will kill your engine. It will cause loss of engine efficiency, loss of power and eventually damage your engine. If your boat, truck, stand-by power unit, small engine or fuel storage tank sits unused for any length of time, phase separation is likely to occur.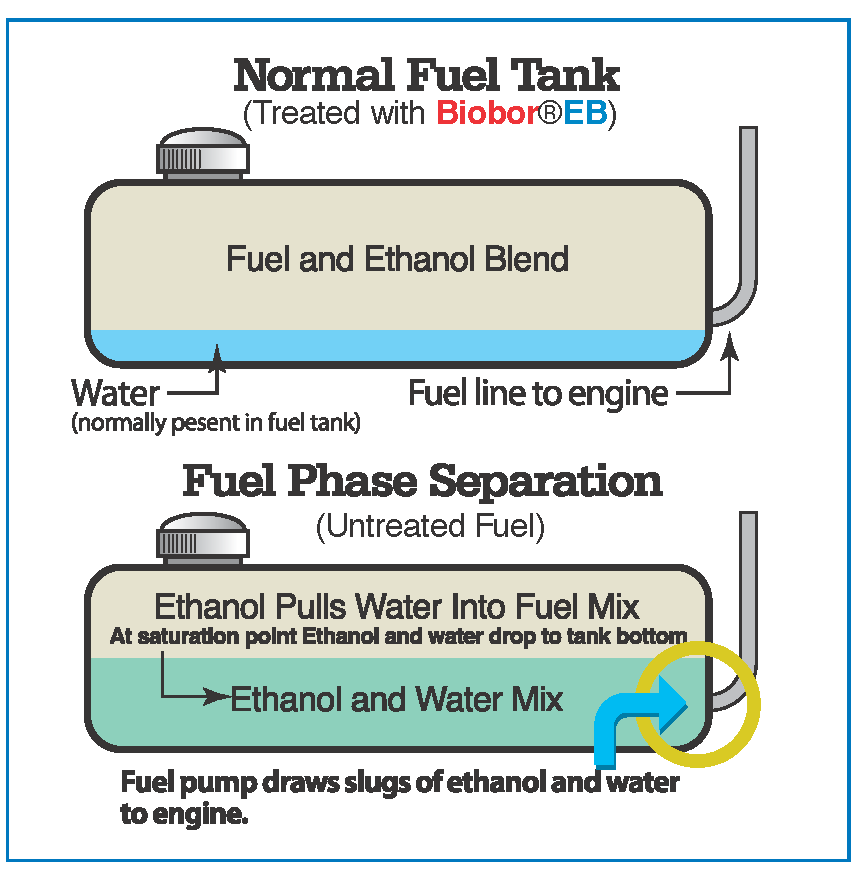 Biobor EB® to prevent phase separation by keeping the gasoline and ethanol in suspension, not allowing the water to bond to the ethanol. Biobor EB® stabilizes gasoline for up to 18 months, keep your fuel fresh from season to season. It was specifically developed for all two and four-cycle engines. And boy does it cleans your engine. The added detergents, clean your injectors and valves of carbon. Destroying those power-robbing deposits. It prevents corrosion leading to better combustion, fuel efficiency and a better running, cleaner engine.

Give your engine superior performance and more power with better fuel economy. Get the corrosion protection you need for fuel systems and reduce your maintenance costs. Eliminate the worry of fuel phase separation. Don't trust anyone else. Trust the brand that has been protecting aircraft since 1965. Biobor the answer for your engine! BUY NOW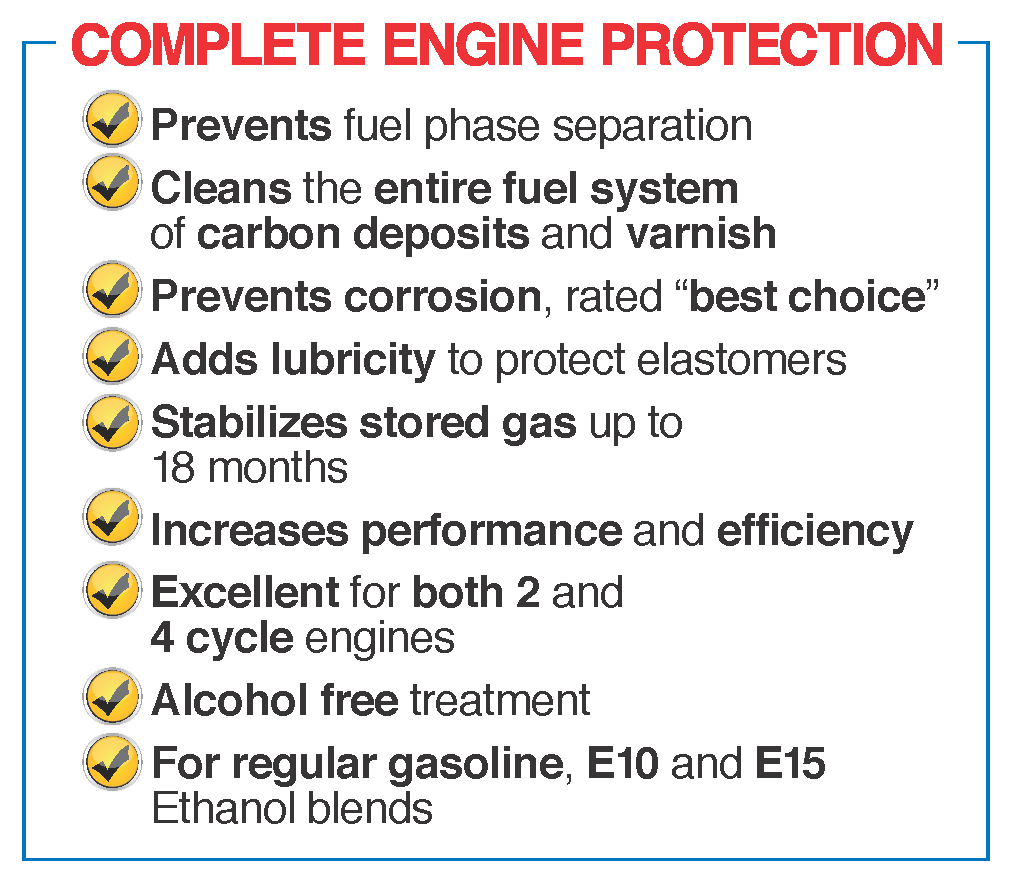 Follow Biobor
Share the Post