Accelerated fuel system corrosion has long been connected with microbial contamination. While all fuel types are susceptible, Ultra Low Sulfur Diesel systems appear to be top of the list. Microbial Influenced Corrosion (MIC) is responsible for billions of dollars in damage each year. Unfortunately, many fuel system owners and managers continue to struggle with the overwhelming problems associated with MIC. What are the warning signs?
11 Warning Signs Your Fuel System has Microbial Contamination
Premature dispenser filter replacements
Corroded dispenser filters
Dispenser meter replacements due to corrosion
Corroded STP components
Frequent or repeated proportional valve replacement
Slow flow issues
Premature or repeated hanging hardware failures
Leak detector failures
Shear valve failure – corroded shear valves
Line and tank failure
Probe failures
How do I know if I have a microbial contamination problem? Answer, regular system inspections. This begins with fuel sampling and testing. Sampling is an essential part of the inspection process. It is ideal to take more than one sample from different access points in the tank as shown in the illustration below.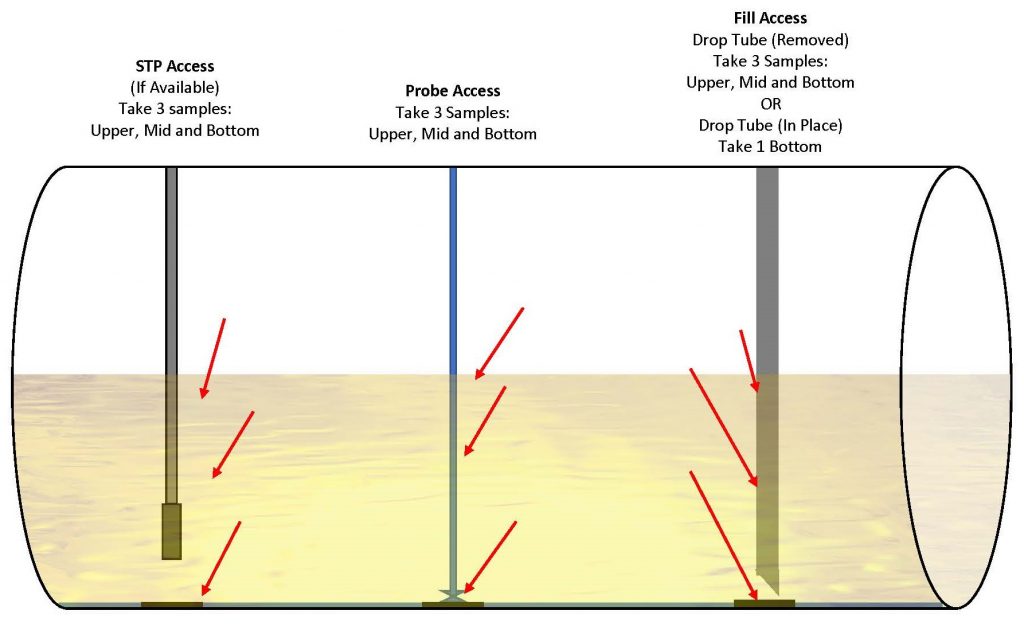 Once you have samples, test for the presence of microbiological growth using the Biobor Hum-Bug Detector Kit or Fuelstat. It is also good to test the acid level of the fuel. High acidity means there is likely a presence of acid producing microbes. Inspect the samples and determine what the risk level is to your system using the Visual Fuel Assessment Guide.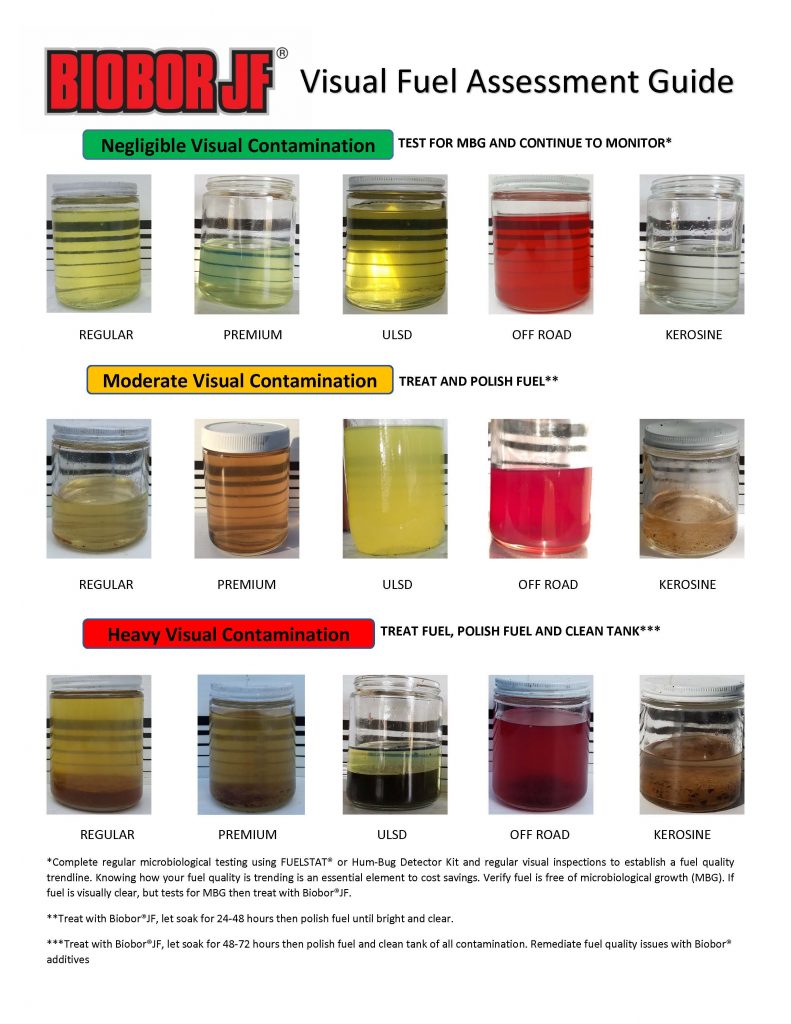 Inspect the system for corrosion using the Corrosion Assessment Guide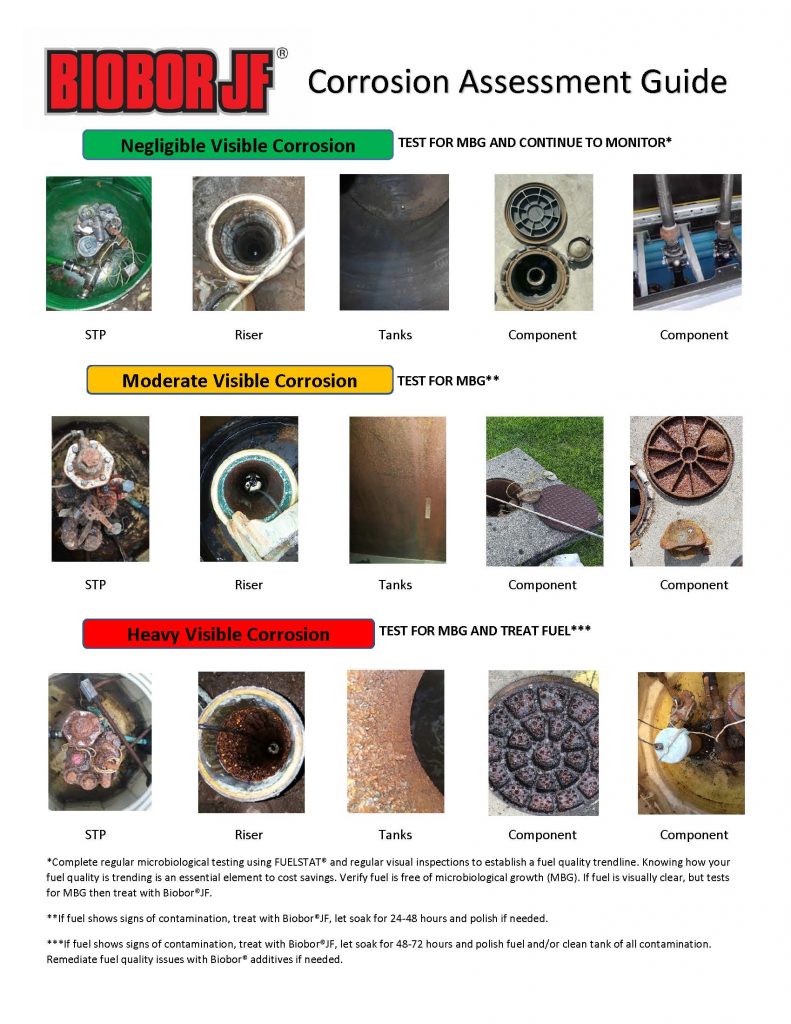 Need help, contact Hammonds Fuel Additives. We are the fuel contamination specialists.

Follow Biobor
Share the Post