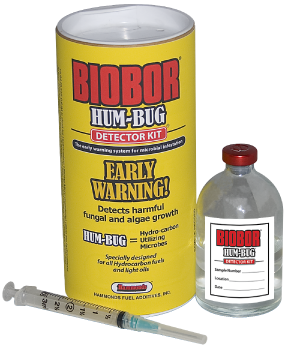 Hum-Bug Detector Kit
Microbial Detection Kit
Ensures fuel supply quality
Eliminates costly repairs and downtime
Low Cost
Easy to use
Early warning detection of microbial infestation in fuel
Detects microbial contamination in all hydrocarbon fuels and oils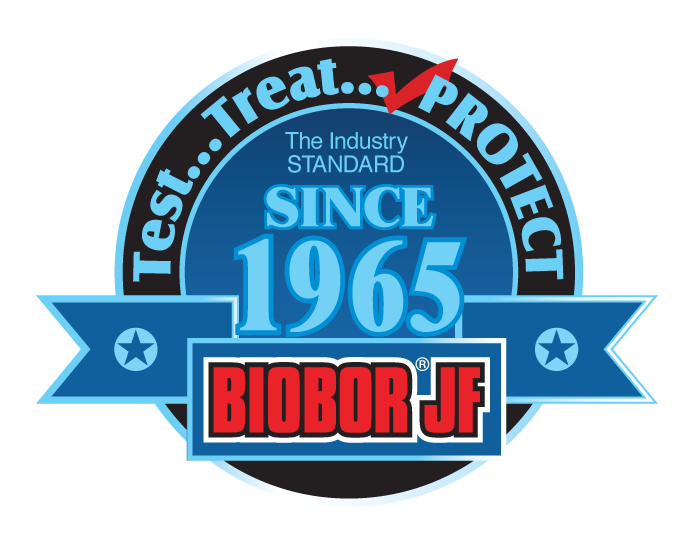 The Hum-Bug Detector Kit is a low-cost, easy-to-use early warning system that will effectively identify hydrocarbon utilizing microorganism contamination in all hydrocarbon fuels and oils. These organisms cause fungal growth in fuels and the serious hazards associated with that growth. The Hum-Bug Detector Kit will detect microbial contamination in its earliest stages if used with a concerted fuel quality control program.
In order to avoid problems with the fuel supply, the presence of these microbes must be detected and eliminated. Use the Hum-Bug Detector Kit to identify the presence of these microbes and treat them with Biobor JF , a biocide to eliminate fuel supply contamination.
---
Packaged 12 Kits Per Case
---
To use the Hum-Bug Detector Kit to identify the presence of microbial growth in fuel follow these simple directions:
Draw a fuel sample from the bottom of your tank.
Peel back the center seal of the metal cap on the test bottle. (Be careful not to touch the rubber cap)
Insert the syringe into fuel sample and draw at least one cc out of the sample. Push in the plunger to exactly one cc and expel any air bubbles.
Insert the syringe into the test bottle and inject the fuel sample.
Remove the syringe, replace needle guard and dispose of the syringe according to local/state/federal guidelines.
Shake the test bottle vigorously and return to the cardboard tube, place the caps back on the tube and put the tube in a dark room/cabinet for 24-48 hours.
If active microbial growth is present, the bottom phase of the test bottle should turn pink or red within the 24-48 hour period.
If a test returns positive, we recommend a shock treatment with Biobor JF at 270 ppm to kill any active microbial growth.
***Note: If a fuel sample is red dyed diesel fuel the top phase of the test bottle may turn a light pink/red color. This should not be mistaken for microbial contamination. See diagram below for visual explanation.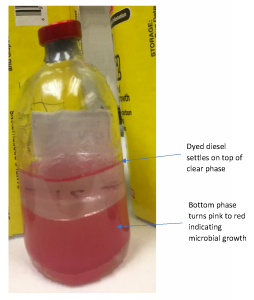 Hum-Bug Kit Resources
SDS
Spec Sheet
Product Literature
Related Industries
YEAR-ROUND FUEL PROTECTION
Make sure your engine runs at peak performance by using one of Biobor's fuel additives designed for every season and every situation.
All the Fuel, All the Time®
Biobor is the premiere fuel additive for jet fuel, diesel and gasoline